The Atlanta Braves are attempting to deal veteran left-hander Jaime Garcia, reports Mark Bowman of MLB.com.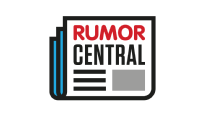 Garcia had one of his best outings of the season on Sunday, allowing one run over seven innings against the Diamondbacks, and the Braves will try to convince contending teams that the 31-year-old has turned the corner after a string of poor performances.
Garcia allowed at least five runs in each of his previous four outings and has a 4.33 ERA this season. He will be a free agent after making $12 million in 2017.
Bowman reports the Braves reportedly are looking for cost-controlled starting pitching to pair with Mike Foltynewicz for the next few seasons. One option might be to include Garcia in a package deal.
Meanwhile, ESPN's Buster Olney reported Sunday that the Braves are "very open" to offers to right-hander Julio Teheran, who has struggled to a 4.79 ERA this season but remains a valuable commodity because of a team-friendly contract.
- Doug Mittler