Jrue Holiday plays for the New Orleans Pelicans, while Justin Holiday is on the New York Knicks' roster. Both players become free agents on July 1, and there is some talk that they would like to play on the same team.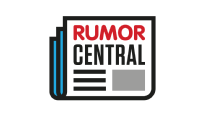 "Now it's time to talk, time to figure it out" Justin told the New York Post. "We'll take some time off. We'll sit and talk eventually. I'm excited to see him. The family thing first and we'll figure it out after."
Jrue is the better of the two brothers, and the Knicks, in need of a point guard, might call his agent once the 2017-18 salary cap year begins July 1. To create enough salary cap room for Jrue, the Knicks would have to renounce Derrick Rose.
Of course, there is a chance the brothers will want to play for the Pelicans. Jrue has been with the Pelicans for the last four seasons, and the team has made his re-signing a top priority.
"If we can play together, that would be a dream come true and we'd be successful doing it," Justin said.
Jrue has made a good amount of money during his eight years in the NBA, while Justin has been signed to minimum deals. With that in mind, Justin could choose to sign with a team offering a big deal, even if that means he won't play with Jrue.
"It's the next thing to figure out," Justin said. "It's going to be exciting -- hopefully not too stressful. I've never been in this position before. Shoot, having multiple teams might wanting me is a first. I'll consider all the options, hopefully take my time and make the right decision."
In 67 games this season, Jrue averaged 15.4 points, 7.3 assists and 3.9 rebounds. Justin played in all 82 regular season games and averaged 7.7 points, 1.2 assists and 2.7 rebounds.
-- Nick Silva