Phil Jackson, the New York Knicks president of basketball operations, is desperate to move forward Carmelo Anthony off the team in the summer, and he let it be known when speaking to the media last week.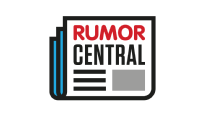 "We've not been able to win with [Anthony] on the court at this time," Jackson said. "I think the direction with our team is that he's a player that would be better off somewhere else and using his talent somewhere where he can win or chase that championship."
Ultimately it comes down to Anthony, a 14-year NBA veteran, since he can't be dealt without his consent due to the "no-trade" provision in his contract. Prior to the Feb. 23 trade deadline, the Boston Celtics were rumored to be a team that Anthony would be willing to play for, but nothing came of it.
According to the New York Post, a source claims Boston's coaches wanted Anthony, but president of basketball operations Danny Ainge had many reservations about adding him to his young team, including the $26.24 million salary for 2017-18 that would take up most of the cap room in July.
Could the Anthony-to-Celtics speculation spark up again? Marc Berman writes: "With the top-seeded Celtics possibly on their way to getting swept by the eighth-seeded Bulls, Ainge's thoughts on adding Anthony could change this July."
Berman notes that Jackson really likes Jae Crowder, so the Knicks would likely want the forward in any Anthony trade to the Celtics.
Moving Anthony is difficult due to the two years and $54.17 million remaining on his contract, along with the 15-percent trade kicker, which would increase his incoming salary. Anthony does have the right to waive the trade kicker, and he could do that if he's traded to one of his preferred destinations. Those teams are thought to be the Celtics, Cavaliers, Clippers and Heat.
-- Nick Silva