Mets pitchers sit in the crowd with the little leaguers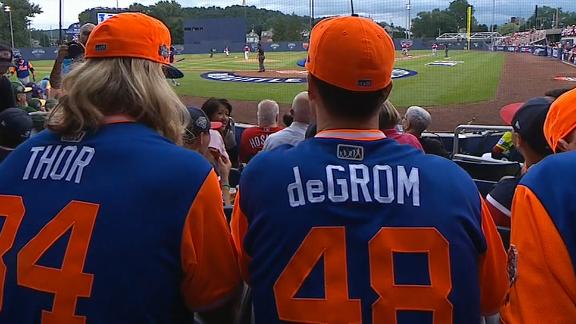 Hoskins pours popcorn all over his face
The Phillies get snacks in between innings, and Rhys Hoskins dumps his popcorn all over himself.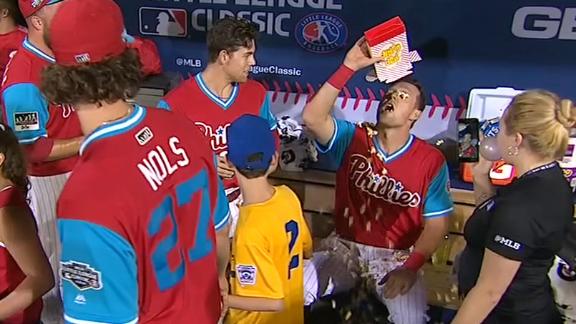 Customize ESPN
Winslow Townson-USA TODAY Sports

The superstars are having historic seasons. But how they've solved the strikeout era diverges in one remarkable way.
Todd Detwiler

For 2 minutes, 32 seconds of pure chaos, a high school state championship game in Rhode Island entered a parallel universe -- and unleashed the longest hardball stalemate of all time.
ESPN Illustration

From Nolan Ryan to King Felix to, well, more Nolan Ryan, we look at the best gem ever thrown by each franchise and try to predict who could top it.
The day we all met The Freeze
Illustration by Danny Hellman

By now, you've probably seen The Freeze race fans at Braves home games. But every superhero has an origin story that must be told, and this is how The Freeze became a viral phenomenon.
Tracking Ohtani's progress
ESPN Stats and Information

Los Angeles' pitching/hitting sensation is turning heads with every step. Follow along for the major moments from Ohtani's big league journey.