Woj breaks down the Suns' decision to trade Ariza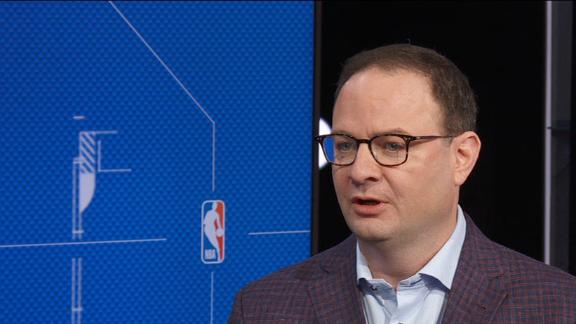 LeBron looking for more NBA vets on Lakers roster
Woj & Lowe look down the line to the February 7th trade deadline and predict that the Lakers will be active until the last minute.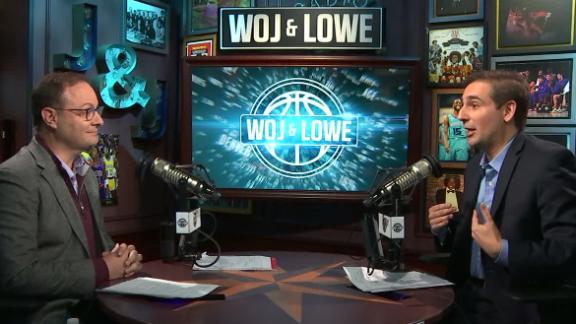 Woj: 'Boston has been hawking Anthony Davis'
Woj & Lowe talk about a possible destination for Anthony Davis and how much the Celtics will be willing to sacrifice for "The Brow."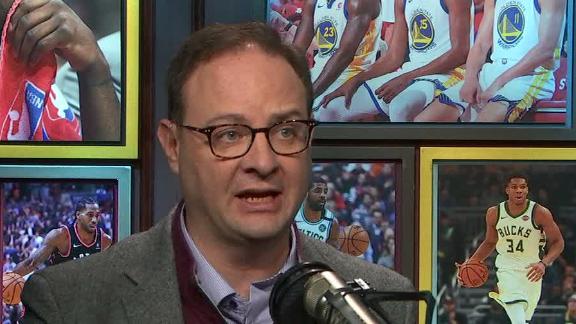 Clippers' moves for Kawhi 'unique'
Woj & Lowe discuss the Clippers' strategy that they hope will lead to signing Kawhi Leonard, calling it a "college recruitment" tactic.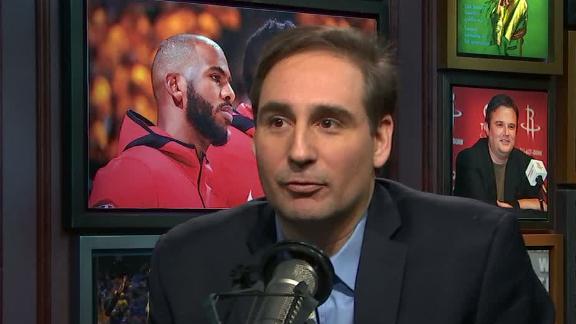 Giannis ties career-high 44 points in Bucks' win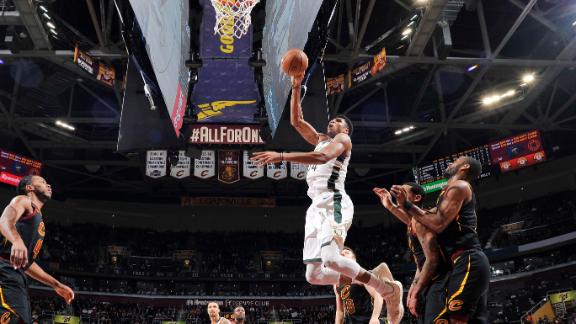 Monk has words with Hardaway after dunk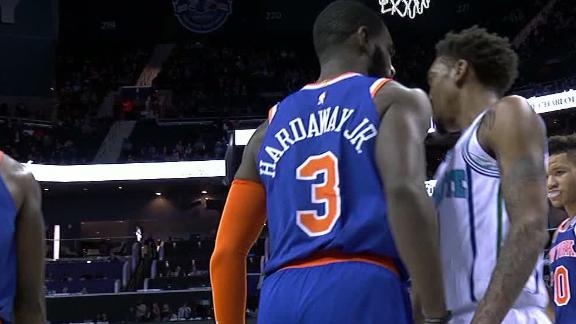 Robinson slams down the alley-oop
Courtney Lee feeds Mitchell Robinson for the huge throw down.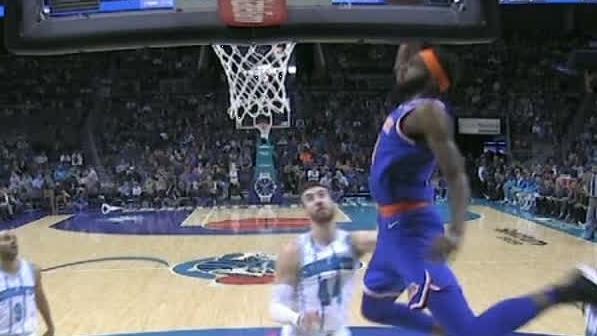 Oubre reaches for the two-handed slam
Kelly Oubre Jr. reaches out with two hands to slam it down for the Wizards in the first quarter.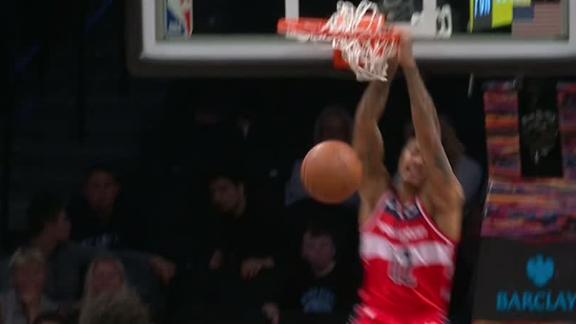 Greek Freak slams alley-oop over multiple men
Giannis Antetokounmpo comes out of nowhere to throw down a big alley-oop over a couple of defenders.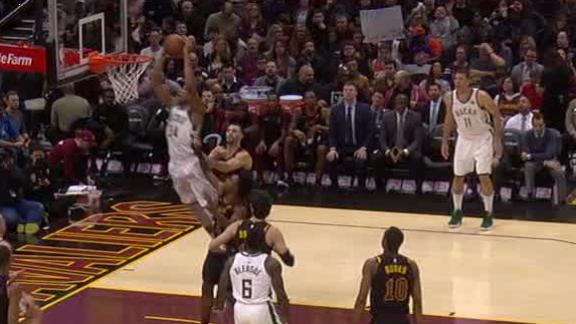 Hayward lobs to Theis for alley-oop flush
Gordon Hayward draws the defense and throws it up to Daniel Theis, who rocks the rim with a strong two-handed finish.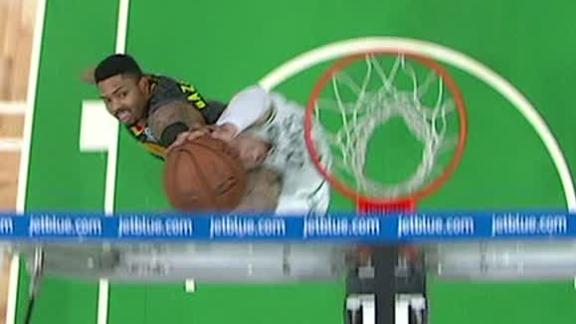 Customize ESPN

Sign up for FREE!
Brian Rothmuller/Icon Sportswire

Gregg Popovich says there's no beauty in basketball anymore. Melo's fall helps make his case.
Joe Murphy/NBAE via Getty Images

The man who replaced Melo in Houston is leaning on his other legendary point guard.
Kelley L. Cox/USA TODAY Sports

We polled the ESPN Forecast panel of experts for their votes on what's next for KD.
ESPN Fan Shop
Powered By