Top Headlines
Best of NFL Nation
Money Talks
Fantasy Football
NFL offseason
Aaron Rodgers soundly defeated in beer-chugging contest at Bucks game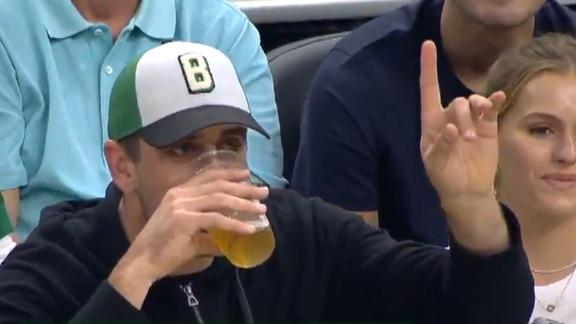 Catch up on Draft Academy on ESPN+
AP Photo/Jay LaPrete

An 8-part documentary following six players on their journey to the 2019 NFL Draft, including Nick Bosa, Drew Lock, Marquise Brown and Josh Jacobs on ESPN+
Jeff Chiu/AP Photo

The Raiders upgraded. The Dolphins got a steal. NFL personnel dish about the best moves of the past few months.
Troy Taormina-USA TODAY Sports

Le'Veon Bell rewrote the book on how to negotiate a second NFL contract. Here are the young standouts who could be tempted to follow his lead.
Who might catch on quickly?
Andy Lewis/Icon Sportswire

What is the best route for every early-round wide receiver and tight end taken in the 2019 draft, and how does it apply in their new NFL offenses?
Customize ESPN
ESPN Fan Shop
Powered By