MOSCOW -- In the end, the vote wasn't close. The United bid of Canada, Mexico and the United States was awarded hosting status for the 2026 World Cup, which will be the first comprising 48 nations and, quite likely, the most lucrative in history.
The vote ended up 134 to 66. Why did folks think it would be a tight race?
Partly because people often fear the worst and, possibly, because there was some politics going on, especially via the rhetoric of President Trump; the narrative whereby he might cost the United bid the 2026 World Cup was a popular one in some quarters. But there really was a point -- around late February -- where it was in peril. One very senior FIFA source went so far as to say that, if the vote were held then, it would likely go in favour of Morocco.
So what changed?
My colleague Sam Borden has a more thorough explanation but, in a nutshell, reality bit. Member nations, rightly or wrongly, vote on a range of criteria, and for most of them, there was only going to be one winner.
Whether you care about money flowing back to your federation; whether you care about geopolitics and about having three of the world's top 15 economies on your side; whether you actually looked at the technical report, which gave the United bid an average score of 4 out of 5, compared to Morocco's 2.7; or whether you had doubts about whether a country with a population of 35.7 million could pull off a 48-team World Cup mostly in grounds yet to be built, the choice was fairly clear-cut. And the United bid worked hard in the past few months to make all of this apparent.
Carlos Cordeiro, the USSF president, made another point that I thought was worthwhile: This will be only the second jointly-hosted World Cup in history after Korea-Japan 2002 and the first with three. It opens the door to more editions taking place in more than one country and that means smaller nations might co-host; maybe Morocco, for example. (I can't wait for an "Ocean's Eleven" World Cup, hosted by the 11 members of the Oceania Football Confederation.)
Yet, 66 nations voted for Morocco ...
Well, part of that is bloc-voting. Most of Africa was going to support another African nation. Others, you'd imagine, were making a political statement or maybe felt Mexico should not be getting their third World Cup in 56 years, more than any other nation. Others still, like France and Netherlands, have strong ties to Morocco, whether through history or migration patterns.
Plus, according to one source, some countries ended up choosing Morocco once it became obvious the United bid would win, mainly for public relations reasons. Had they felt their vote was needed, they would have gone with the North American option.
---
World Cup 2018 must-reads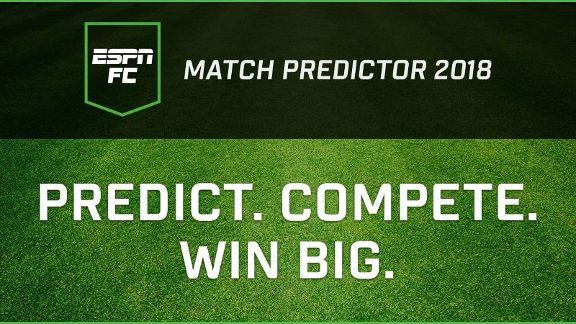 - Make your picks with ESPN FC Match Predictor 2018!
- Welcome to the Alternative 2018 World Cup Fans' Guide
- ESPN FC's experts make their picks
- Marvel's amazing World Cup spoilers
- Revealed: World Cup 2018 Ultimate XI
- Fixtures, results and full coverage
- Team-by-team previews of all 32 nations
---
So was the supposed anti-U.S. sentiment overblown?
Cordeiro thinks so. He said it wasn't so much about geopolitics but rather about federations, which depend upon FIFA funding, realizing that the United bid was the more lucrative option. But he also emphasized the importance of a joint bid with Mexico and Canada and how, maybe, the United States could not have done this alone. Put it this way: It didn't hurt that more countries were involved.
But the U.S. will still host the bulk of the games, correct?
Yeah. They have 17 of the 23 stadiums in the bid, and that list will be whittled down -- FIFA will ultimately decide in conjunction with the organizers -- but the terms of the bid stated that the U.S. would host 60 games, with Canada and Mexico getting 10 apiece. The Azteca in Mexico City, site of the 1970 and 1986 finals, is likely to be the venue for the opening game of the tournament. Overall, though, it is about the "underlying assets," as Cordeiro likes to say. And the U.S. has many more of those.
Three hosts also means three countries with a free pass to the World Cup, doesn't it?
That is something else that needs to be figured out. A place is reserved for the home nation -- co-hosts Korea and Japan got places automatically in 2002 -- but, after that it's up to confederation to figure things out in conjunction with FIFA. As it stands, CONCACAF has six spots, plus a playoff.
It might be argued that they should get another two places so that all three hosts can avoid qualifying, but that seems unlikely. Instead, there will be some sort of compromise -- maybe the three hosts plus another three spots and the playoff spot -- to determine who qualifies from the region.
So apart from the three North American countries, who is the other big winner from this outcome?
For one, FIFA president Gianni Infantino, who announced on Wednesday that he will run for another term when his current one expires next year. Some thought he might have chosen not to stand again if the United bid had lost. He is all about maximizing revenues and redistributing cash to the federations and, while he never said it on the record, it was obvious to plenty that the United bid's win makes his life easier. He also gave another reason.
"I want another four years of it because I believe in what I do," Infantino said. "I believe in what I can do for football. I believe in the eyes of these children in Haiti, Sao Tome, Rwanda, Myanmar... who, when you give them a ball, [their eyes] shine."
Are you buying that?
Maybe he did lay it on a bit thick, but he's probably right. Give most kids a football and watch their face light up ...